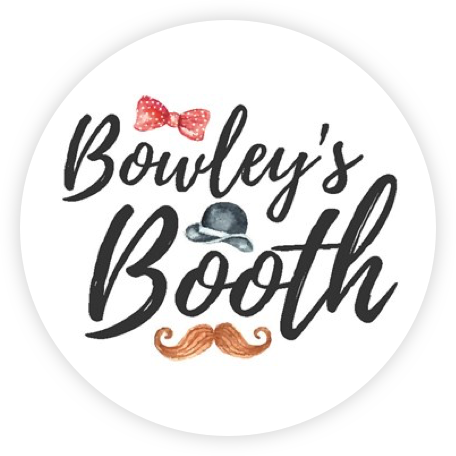 Bowley's Booth
Our Photo Booth is the perfect addition to any Wedding, Event or Party. We are extremely proud to offer 5 star service and most importantly, an unforgetable experience for you, your friends and family.
Bowley's Booth is available to hire for almost any event. We have two Booths, one covering the West Country and the other one covering the South East and London. 
If you book our Photo Booth as part of a Full Day Wedding Photography package, you will save £100! So what are you waiting for? Get in touch for the perfect party add-on!
We would like to thank everyone who has nominated us for the South West Wedding Awards. We are so grateful to all of you, we couldnt do this without you.  
Book Now!
Call 07540810448
"Absolutely fantastic. They were so much fun and really efficient we had a lot of people to get through. Really easy to book and superb on the wedding day. Can recommend to all"-"What an amazing part of our wedding! All of our guests thoroughly enjoyed, and was a great conversation starter. Also the scrapbook with the pictures and comments from our guests is a fab memento from our big day! My mum wasn't sure when we first mentioned it, and proceeded to spend a lot of the night in and out of it with friends and family! Would definitely recommend!"
Facebook reviews
Prices from £450!
Including:
£450 for 3 hours.
£550 for 4 hours.
2 members of staff.
Instant prints.
Unlimited photographs.
Well presented and quality props.
A USB containing all of the images. 
An album containing all of the photographs, which your guests can writes messages in. 
A password protected online gallery.
Only a £99.00 deposit.
Fully insured and PAT tested.
We are thrilled to annouce that we won an Award at the South West Wedding Awards. A lifetime of gratitude to everyone who voted for us. 
Our Photo Booths
We have put a lot of thought into our Booths, from the design to the size and the technology to the service, our ambition from the outset was to find the right one and make it perfect. Its not a camera on a tripod or a phone on podium sat in front of a shower curtain, we are proud to offer a unique product. Its vintage look and design stands out from the rest and sits nicely in the Venues. It holds up to 6 people and measures 2.25m/2m/1.25m.
The Extras
Our price includes a Bowley's Booth USB Tin and all of the photographs are put onto the USB at the end of the night and its yours to keep and treasure for ever. A Guest Book is also included in the price of your booking. A copy of each photo is put into the Book and your Guests can write a message. The Guest Book is also given to you at the end of the night. We can also offer your an online gallery and add your photos to our Facebook page. We are also proud to offer a no idle time charge guarantee.
Our Props
Part of the whole Photo Booth Experience are the Props. We have loads, wigs, hats, glasses, masks, inflatables, the list goes on. They are supplied as standard and are displayed nicely on a dressed table in vintage crates. If you have a particular hobby or interest and want to add to our collection, please feel free, we are more than happy with that and of course we will return all of the items at the end of the evening. We are also able to bespoke the props for you, if you are having a themed party or event, for example a fifties party, for an extra £99:00 we can supply lots of themed props.
Thank You
We are delighted to be Award Winners at the South West Wedding Awards this year, Our second award. We are so very grateful, thank you. Andy and Tim xx